14.04.2023
ROSTAR has increased the guarantee!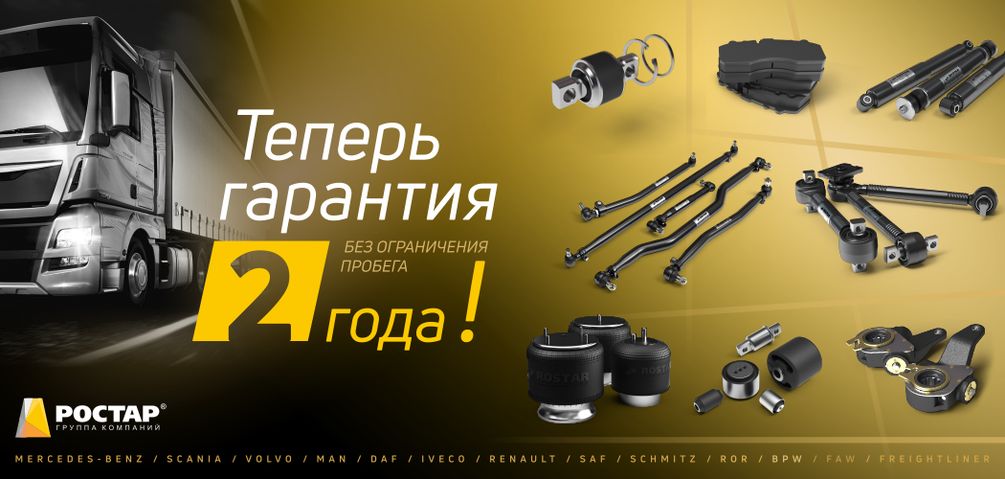 Dear customers, from October 4, 2022, all products of the ROSTAR brand are guaranteed for 2 years from the date of purchase without limitation
mileage!
Responsible for the quality of its products, ROSTAR guarantees consumers a lifetime and prompt after-sales service:
- processing of the appeal within 1 hour
- Warranty decision within 24 hours
- replacement of products under the program "Iron Warranty"
- direct contact with the manufacturer
- individual approach for each case.
Please note that the terms of the new warranty apply to all ROSTAR products with a production date after October 4, 2021.
Detailed information on ROSTAR warranty obligations can be obtained directly from warranty specialists:
Website
Hotline ROSTAR: 8-800-200-29-19
Whatsapp , Telegram: +7-991-667-59-59