20.03.2023
Heavy Duty CROM Batteries In Stock!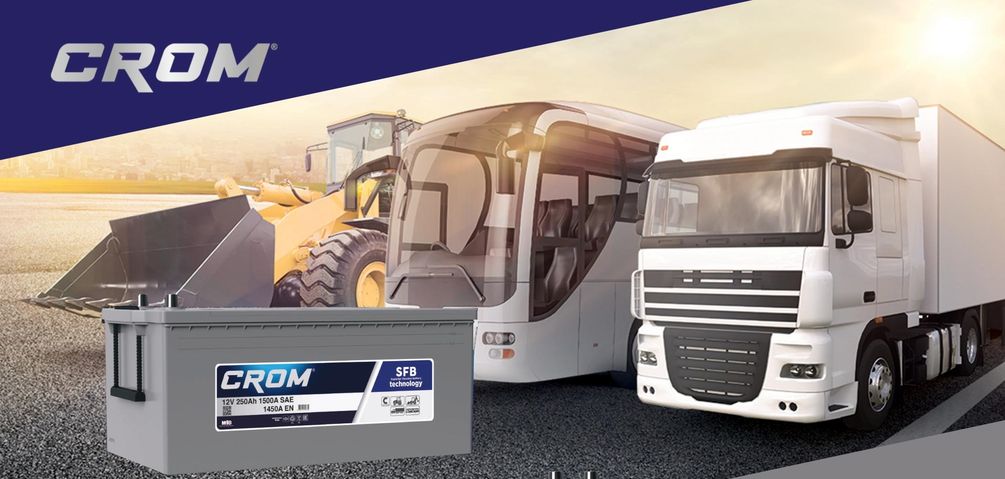 In stock at all Europart warehouses in Russia are
CROM batteries
for extra heavy duty, manufactured using SLI technology. These batteries are specifically designed to meet the energy needs of commercial vehicles. Due to high vibration resistance, this type of battery can be used in difficult climatic and operating conditions. Thanks to calcium (Ca) alloy grids, it is a maintenance-free battery that does not require additional care under appropriate conditions of use. Features an ultra-long service life and increased safety due to a sealed safety cover with a central gas outlet system and an integrated flame arrester system.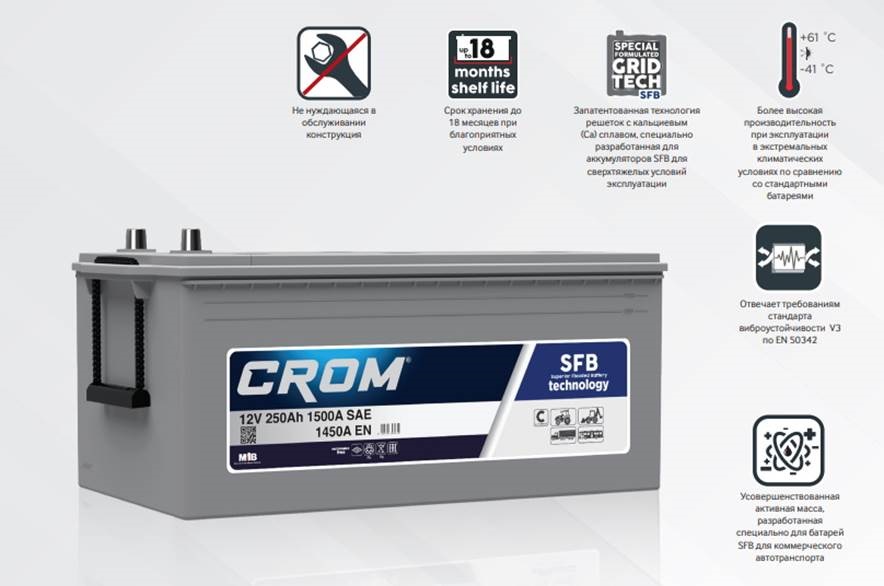 CROM batteries can be installed on special equipment of various brands, buses and commercial vehicles of different manufacturers:
Big European Seven: MERCEDES-BENZ, MAN, VOLVO, IVECO, SCANIA, RENAULT, DAF
Chinese trucks: SITRAK, HOWO, SHACMAN and others
Domestic freight transport: KAMAZ, MAZ and others.