24.06.2016
Truck Race Nogaro: René Reinert takes 1st place with EUROPART own brand
Hagen, 24.06.2016
EUROPART own brand products once again delivered convincing quality and reliability in Nogaro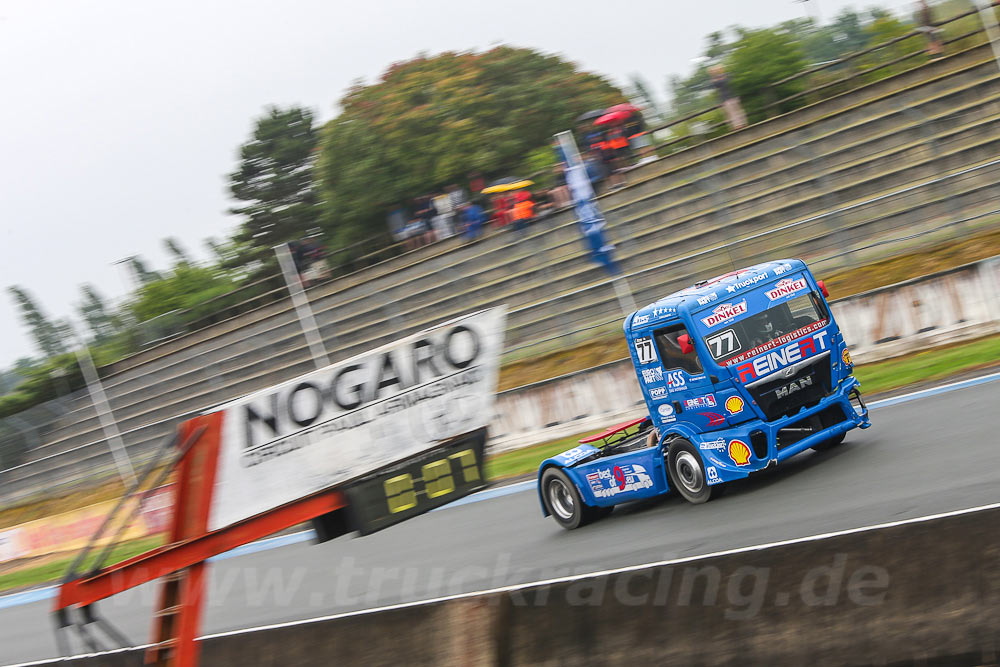 The 3rd FIA European Truck Racing Championship took place at the Circuit Paul Armagnac race track in Nogaro in southern France from 10th to 12th of June 2016. More than 40,000 visitors experienced a varied program: in addition to the city tour of the race trucks on Friday evening, there was also an opportunity to admire France's most beautiful trucks during the procession through Nogaro's narrow streets.
As usual, Team Reinert Racing was equipped with EUROPART own brand products and competed in all four races at Nogaro: driver René Reinert took first place on the Circuit Paul Armagnac for the second time this season. His team colleague, Steffi Halm, also demonstrated her skills by driving the fifth fastest lap of all of the competitors in the first race, despite a previous crash. Halm also achieved good placings in the following races.
Nogaro Truck Race: Team Reinert Racing Results
1. Race
5th place (René Reinert)
11th place (Stephanie Halm)
out of 11 participants 2. Race
1st place (René Reinert)
7th place (Stephanie Halm)
out of 11 participants 3. Race
3rd place (René Reinert)
4th place (Stephanie Halm)
out of 10 participants 4. Race
6th place (Stephanie Halm)
(René Reinert not completed)
out of 9 participants
"We are very proud of the top quality and performance of our own brand. Our products are subjected to extreme conditions during the truck races. The brakes, for example, must always function reliably, even at temperatures of up to 600°C. The positive feedback from Team Reinert Racing and our customers shows us that we are on the right path with the quality strategy for our own brand", says Jérôme Grau, EUROPART Country Manager France.