09.06.2016
Truck Race Misano: Best Times Not Only For EUROPART's Customers
Hagen, 08.06.2016
More than 350 customers enjoyed a successful event at Misano World Circuit Marco Simoncelli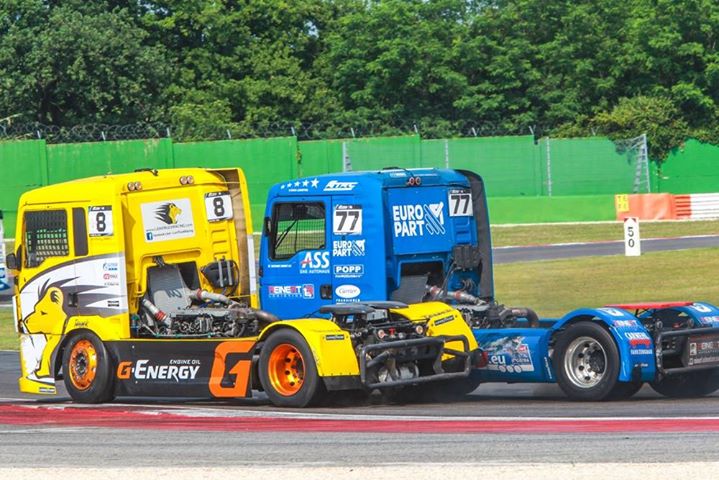 Contact sport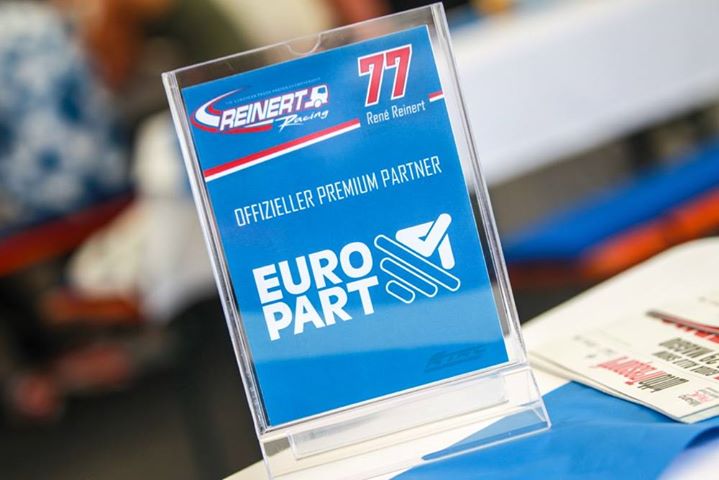 EUROPART - the official sponsor
of the winning team!
Accompanied by sunshine most of the time, the second race of the European Truck Racing Championship took place in Misano, Italy on May 28th and 29th 2016. More than 350 customers of EUROPART were invited to join the Italian EUROPART country organization and local EUROPART dealers to enjoy the races directly at the circuit.
Reinert Racing Team successful with products of EUROPART's own brand
Francesco Marangio, EUROPART country manager in Italy, is satisfied with the weekend: "Not only had our customers the opportunity to stay nearby our sponsored team Reinert Racing, but to talk to the two drivers René Reinert and Stephanie Halm in person. Once again, they could learn something about the use of EUROPART' own brand products within the racing trucks of the team – they literally looked over the mechanic's shoulder. Furthermore, our customers witnessed the successful racing results at first hand!"
Misano Truck Race: Results Team Reinert Racing
1. Race
2nd place (René Reinert)
4th place (Stephanie Halm)
out of 17 participants 2. Race
3rd place (Stephanie Halm)
(René Reinert not comleted)
out of 16 participants 3. Race
5th place (Stephanie Halm)
6th place (René Reinert)
out of 15 participants 4. Race
2nd place (Stephanie Halm)
4th place (René Reinert)
out of 15 participants
Marangio explains the importance of the sponsoring activities within the truck racing: "We are able to show the quality of our own brand and to prove right in front of everyone's eyes that our products are truck race approved. In addition, this event is the perfect occasion to further expand and strengthen our relationship with our customers."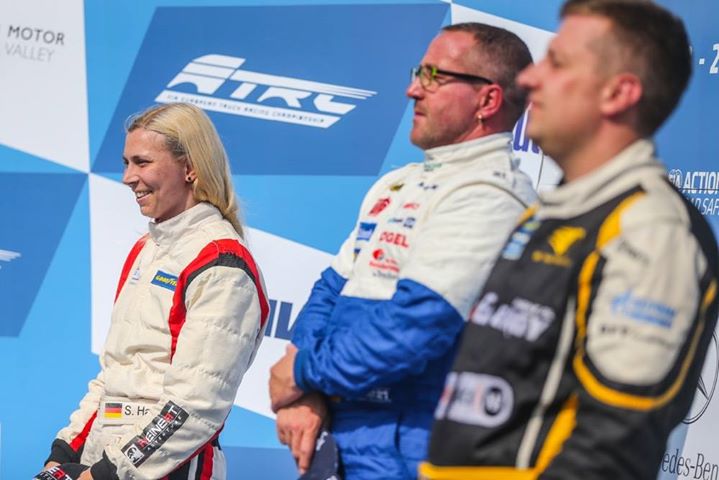 Stephanie Halm on podium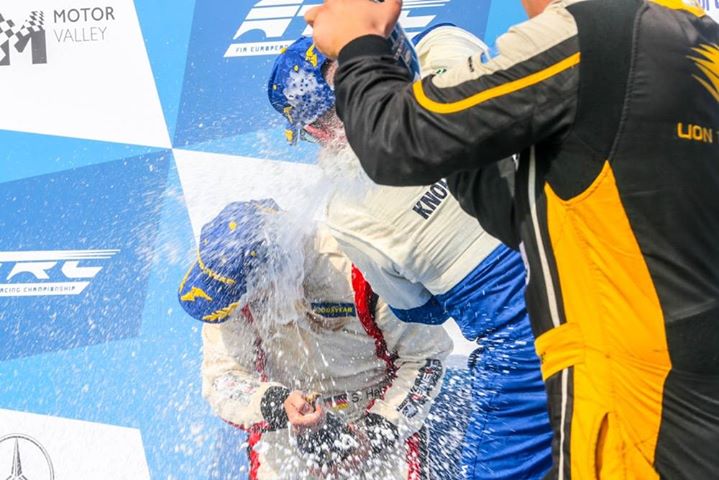 Champagne for winners!
EUROPART is planning further growth in Italy
The product range of EUROPART private label now includes more than 6,500 parts. The focus lies on parts with high demand, such as wear and tear. Examples are brakes, suspension parts, filters and other engine accessories, lighting, body parts, chemicals or tools. The quality of all EUROPART private label products meets the high requirements for original parts in the automotive industry and is monitored by internal quality auditors as well as by external testing organizations.
Regarding Italy, EUROPART plans further expansion of the network in northern Italy states Marangio: "We are going to strengthen our presence in Italy constantly. Europart Italy has now 11 distributors with 19 point of sales all over Italy. During this week, the distributor Europart s.r.l. inaugurates the two new branches in Parma and Cremona. We confirm that we want to become one of the three biggest players in the Italian market within the next three years."