01.06.2016
EUROPART In-House Exhibition at the Nürburgring
Hagen, 31.05.2016
"EUROPART BESTZEIT" on July 2, 2016, in the framework of the ADAC Truck Grand Prix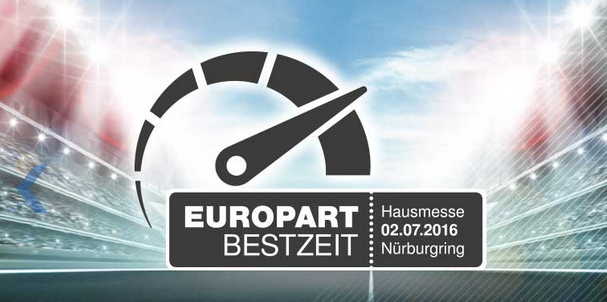 "EUROPART BESTZEIT" Europe's leading distributor of commercial vehicle spare parts and workshop equipment has called its in-house exhibition and thus makes the reference to the venue: the Nürburgring. EUROPART uses the ADAC Truck Grand Prix that is popular within the entire transport and commercial vehicle sector on the first weekend in July and organized its in-house exhibition "EUROPART BESTZEIT" on Saturday, July 2nd at the Bitburger Event Center directly on the Nürburgring, as well as in 2 tents in the paddock. From 9 am to 6 pm, the company presents an interesting and comprehensive exhibition of renowned brands, products and innovations together with numerous partners. There's also lots of information about services related to commercial vehicle parts.
Numerous brand manufacturers inform about new products and services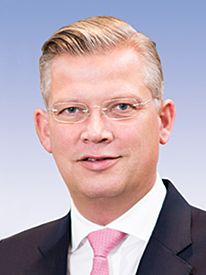 Olaf Giesen
"We would like to present our customers not only a cross section from our extensive product range, but above all, inform about innovations, introduce our diverse services and give opportunity for individual advice", explains EUROPART Sales Manager D-A-CH Olaf Giesen the concept behind the in-house exhibition. "Of course the entertainment of our guests will be not neglected."
EUROPART has quite deliberately chosen the Nürburgring as a venue, because the company for some years has supported brand-independent truck race teams in the European Championship. EUROPART as a sponsor, provides parts and products for the needs of the workshop. So, for example, brakes of EUROPART's own brand are now being used in the truck races for the third season without weaknesses or significant failures and have demonstrated here their strength and reliability. At the start of the season, EUROPART is supporting the Team Reinert Racing, with two vehicles at the European Championships.
Extensive exhibition catalogue with many latest offers published
Prior to the in-house exhibition EUROPART published its 120 pages catalogue with current offers from all areas of repair and workshop supplies from parts for chassis, motor or power train over brakes, lighting, electrical up to oil and chemical products. Also, there are water pumps for various truck and bus engines on offer as well as clutch kits, batteries or brake cylinder and slack adjusters. In the second part of the catalogue, there is a wide range of workshop equipment: from the tire changer up to the MIG/MAG welding machine, from the 40-t trolley jack up to the 850 Nm – torque wrench.