03.05.2016
René Reinert Drives With EUROPART
Hagen, 02.05.2016
In the truck race season 2016 EUROPART supports the Reinert Racing Team
EUROPART together with the Reinert Racing Team are competing in the Truck Race Championship 2016. Europe's leading trading company of spare parts for commercial vehicles, workshop equipment and accessories supports the team around René Reinert, who competes in this year with two newly-built trucks. While Reinert himself is already fighting for top positions at the first race in the Austrian Spielberg on April 30th Steffi Halm as the pilot of the second Reinert truck will intervene from the second racing weekend at the end of May in the Italian Misano.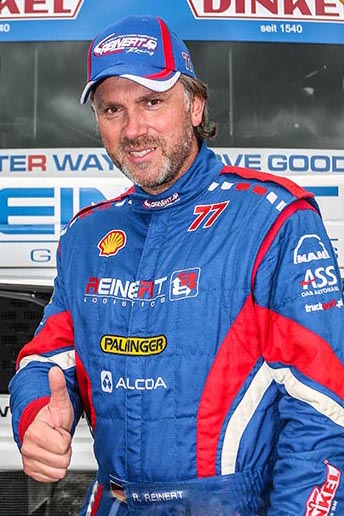 René Reinert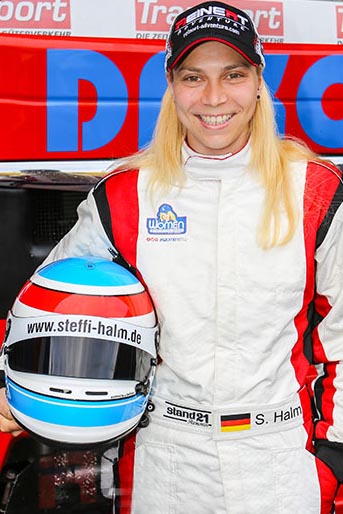 Steffi Halm
EUROPART brakes and other own brand products used in hard racing conditions
EUROPART equips both racing trucks of the Reinert Racing Team throughout the entire season with brakes and other parts of the EUROPART own brand products. Already in the past few years EUROPART's own brand products have demonstrated their quality and reliability in the truck race. After the first successful testing under racing conditions on the race course Most in Czech. René Reinert can confirm: "The EUROPART brakes provide excellent services, also in the hard racing."
"I am proud that our EUROPART own brand products are used in the truck race" says EUROPART CEO Pierre Fleck. "These parts are really "Truck Race Approved". The truck-race Championship with races across Europe fits exactly to our European-wide focus. "Through our commitment to the truck sport we can share our enthusiasm for what we do with our customers and a large audience across Europe."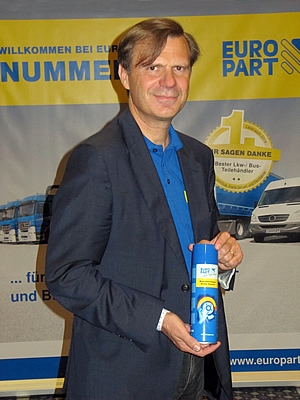 Pierre Fleck

Sebastian Kamphaus
Sebastian Kamphaus, manager for own brands at EUROPART, has accompanied the tests on-site and emphasizes: "We check our EUROPART own brand parts constantly on quality and durability. That our parts withstand race conditions shows that the EUROPART own brand offers an excellent quality and represents a real alternative to the conventional manufacturer products."
In-house exhibition at the Nürburgring
As in previous years, EUROPART will invite customers at many race weekends all over Europe to participate locally at the races and to experience the work of the teams on the race trucks close to the action. The highlight again will be the Truck Grand Prix at the Nürburgring on July, 1st – 3rd. EUROPART organizes an in-house exhibition on July, 2nd under the motto "EUROPART Bestzeit". In the Bitburger Event Center directly at the Nürburgring more than 80 brand manufacturers and suppliers will be exhibiting their latest products from 9 am to 6 pm.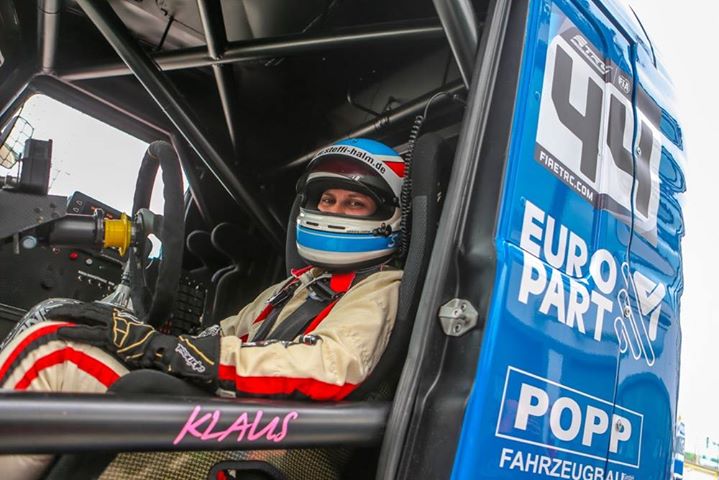 Steffi Halm driving
MAN with number 44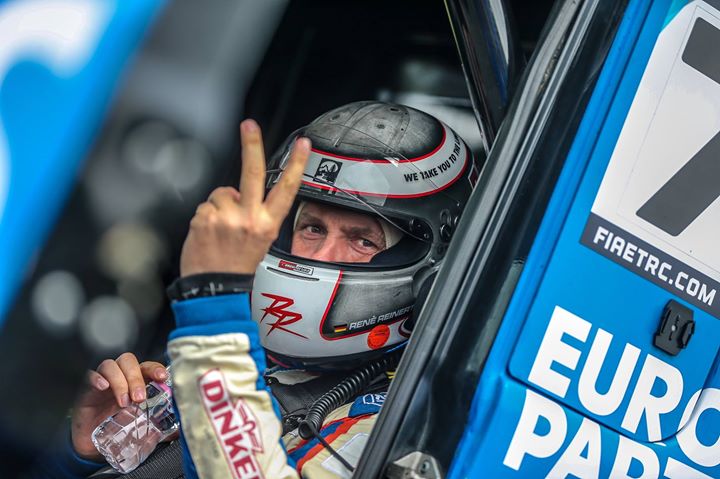 René Reinert driving
MAN with number 77